Our nation's veterans have operated under the highest of callings to serve and protect our country and our freedoms, and we recognize the challenges these Warriors can face once they leave service. Warrior Week provides post-9/11 veterans with the tools, training, and personal insight they need to contribute best in their relationships, work, and family after they get home.
If you are a post-9/11 veteran ready to thrive in life after military service, we're here for you.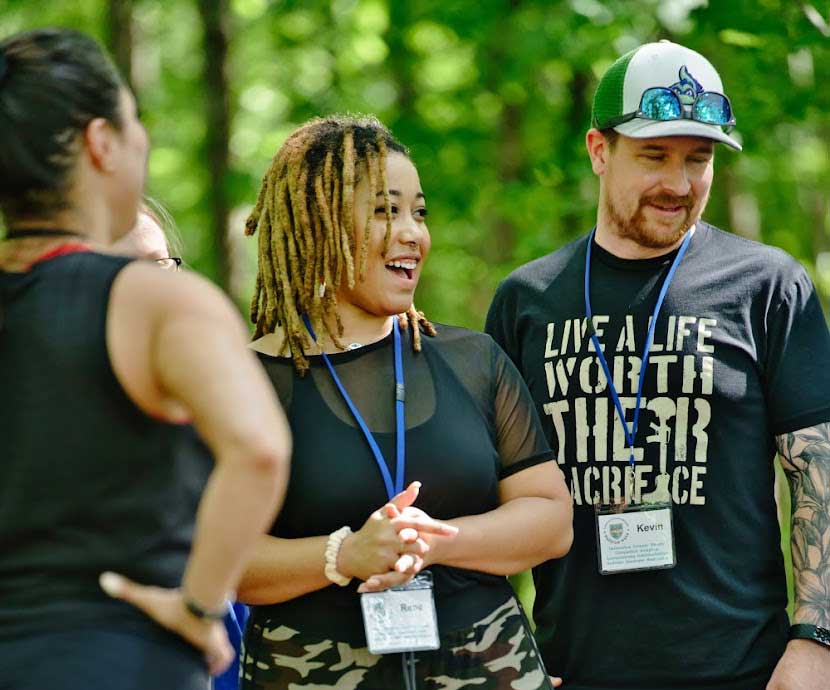 What is Warrior Week?
Warrior Week is our signature 12-month transition and wellbeing program that reminds veterans of who and what they are once they've hung up their uniform. The goal of Warrior Week, which starts with a high-touch week at Camp Southern Ground, is to provide each individual with the tools and training to thrive at home by helping veterans identify their unique strengths and develop an action plan for moving forward with purpose.
This holistic approach to growth and discovery happens amongst a community of peers and mentors who continue to walk with them over the next year. Together we support making every day better than the last.
Who is the Ideal Candidate?
The ideal candidate for Warrior Week is a veteran who is ready to take control of their life and map a plan for personal success at home, in their job and in their relationships. The ideal participant needs help with the tools and resources to thrive and is motivated to follow through on those next steps.
The week includes team-building exercises, eating amazing food together, hearing from world-class instructors that train on CliftonStrengths and Enneagram assessments, and using this instruction and support to develop a comprehensive plan to move forward. There are three parts to this process.
• Discovering Your Strengths
• Defining Your Purpose
• Developing Your Life Plan
Discover Your Strengths
We use the CliftonStrengths Assessment and The Enneagram of Personality Theory to help participants discover what they do best, learn how to leverage their greatest talents, achieve a heightened self-awareness, develop and practice new ways to translate skills in a civilian setting, and improve performance, productivity, and fulfillment.
Define Your Purpose
Everyone is pursuing something most of us struggle to identify, our "why." We give veterans the time and training to ask themselves the tough questions that allow them to pursue goals aligned with their values and to find the passion needed to see those goals to completion.
Develop Your Life Plan
This is the core outcome for Warrior Week. An all-inclusive plan that plots specific markers to see development professionally, relationally, emotionally, physically and spiritually. We challenge veterans to live according to the truth that the only thing we can control is ourselves. This life plan is a focused way for us to help veterans exercise self-leadership and to develop a system of accountability moving forward.
2024 SCHEDULE DATES
January 22-27
February 12-17
March 11-16
April 22-27
August 5-10
August 25-31
September 16-21
October 13-19
CONNECT WITH US
[email protected]
(678) 561-9600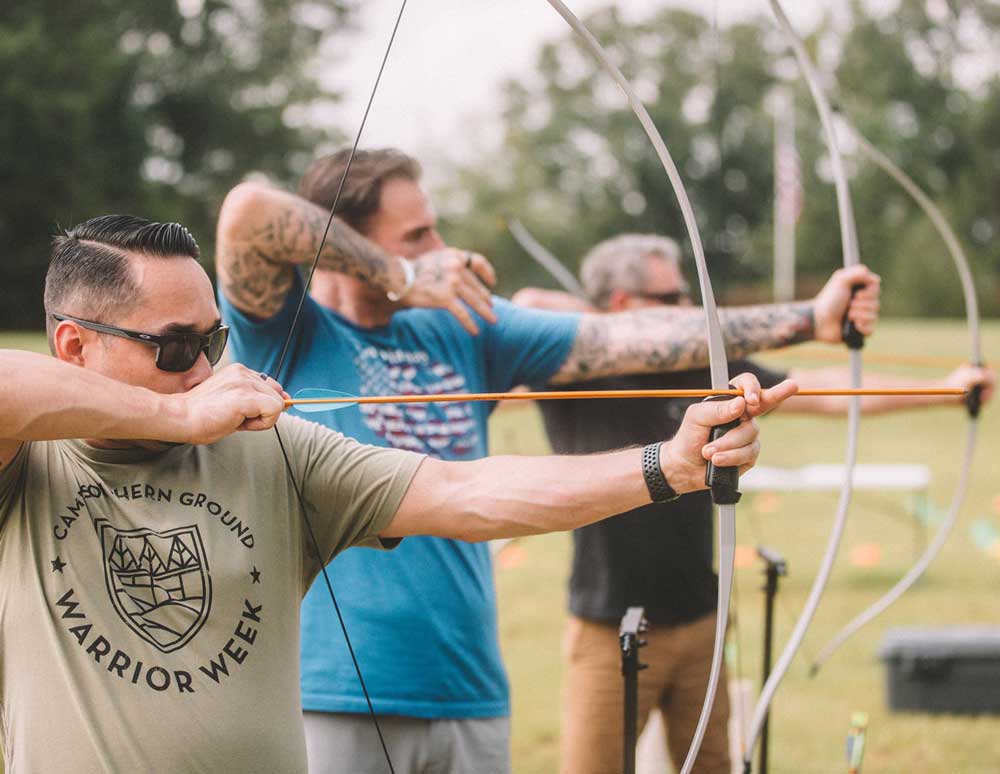 We know that you probably have other questions and we want to answer them for you! So give us a call or send us your email!
Mail To Office
Camp Southern Ground
100 Southern Ground Parkway
Fayetteville, GA 30215