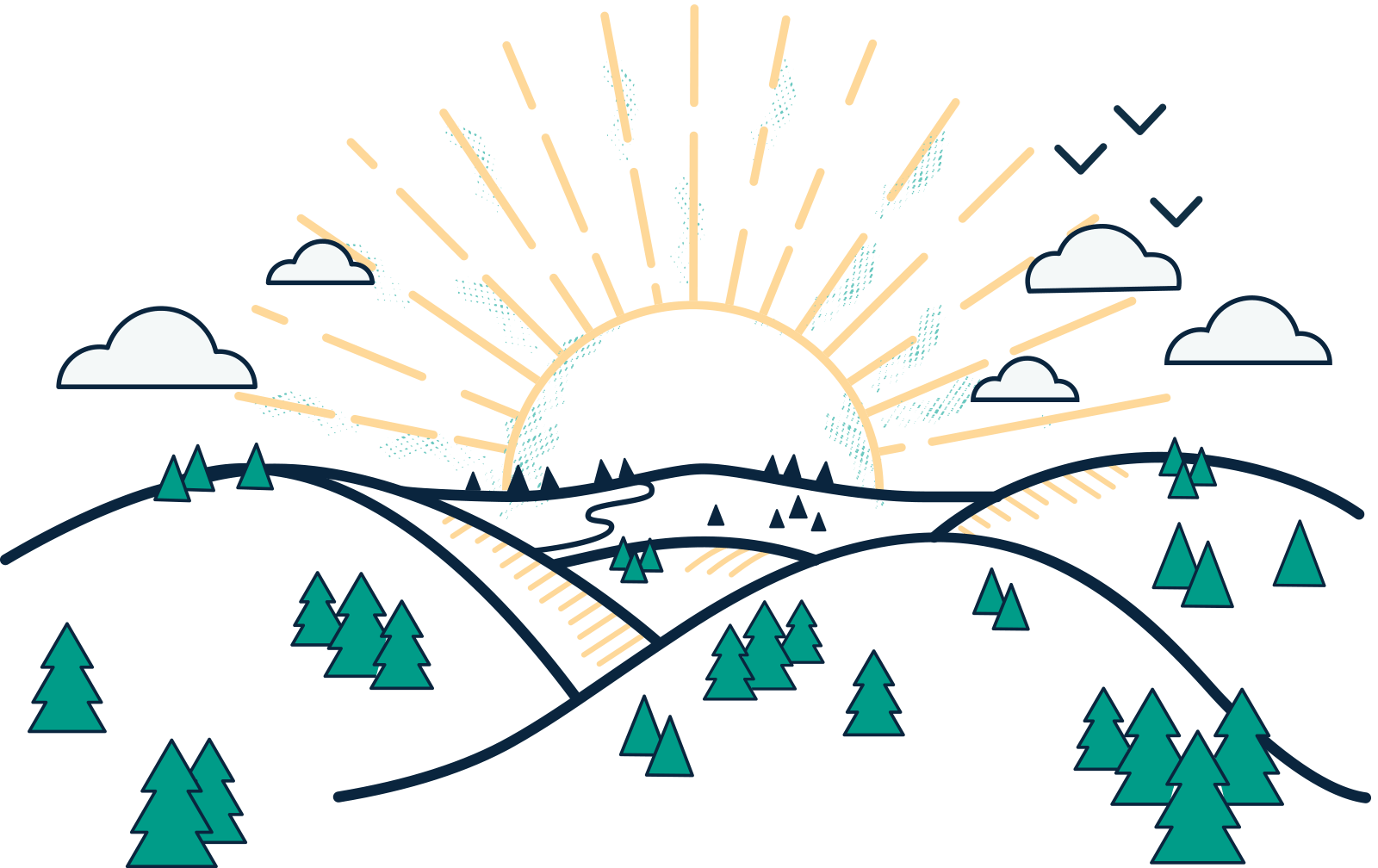 Summer Jobs
Things to know before you apply:
1) We are inclusive!
As an inclusive camp our camper population is made up of typically developing kids, kids with neurodevelopmental challenges such as Autism Spectrum Disorder, kids from military families and kids from underserved communities. You will work with kids who are very different to you, and some of them will be very challenging and require a lot of patience and love.
2) All positions are on-site (you live at camp!) for the entire summer season.
Staff begin towards the end of May, exact day will depend on position. Season ends Aug 6. Working at CSG requires you to put yourself second and the kids first. You will be dirty, sweaty, tired, and stressed everyday – but we will expect you to push through with a smile! We're here for the kids.
3) You will change lives – including yours!
Working at CSG means helping a child to make their first friend, to be away from home for the first time, or to try something they have never done before. The kids you work with will adore you and you will be their hero. If you are ready to take on the hardest job you'll ever love, start your application below!
YOU LOVE KIDS!
At camp, it's all about the campers and we're looking for staff that love teaching, exploring, and having a blast with them this summer.
You want to serve!
Camp is a fun job, but it is a lot of hard work. If you're looking for an opportunity to give back in a big way, this is the job for you. You have to have some grit to work at camp, but after all is said and done you will leave knowing that you made a lasting impact.
You are optimistic!
We're looking for staff that are able to bring smiles to campers every day! Your positive attitude will bring a light to the camp and help us bring the light out in each of our campers.
You want development opportunities.
Camp Southern Ground is an amazing place to work on your professional skills. All of our staff will work to become "kid experts". We teach our senior staff management skills such as how to be an effective supervisor, effective communication, and how to give amazing feedback that sticks. We work with all of our staff to grow to their best-selves over summer.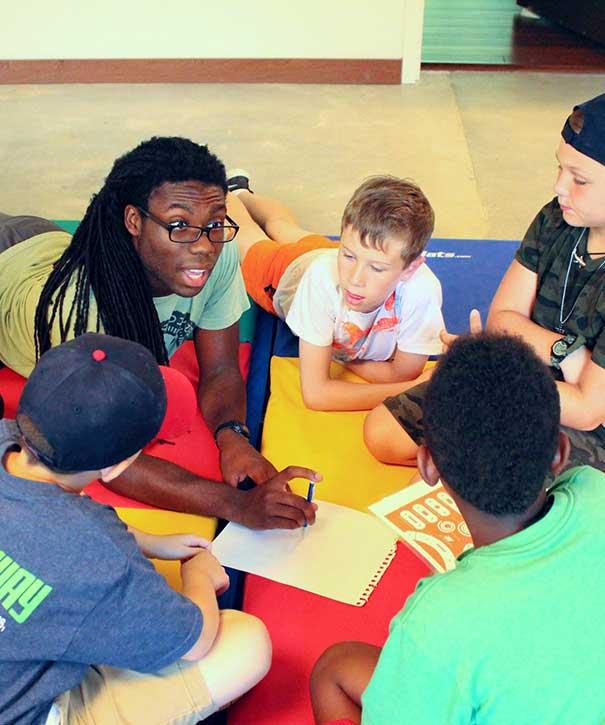 Why work at Camp Southern Ground?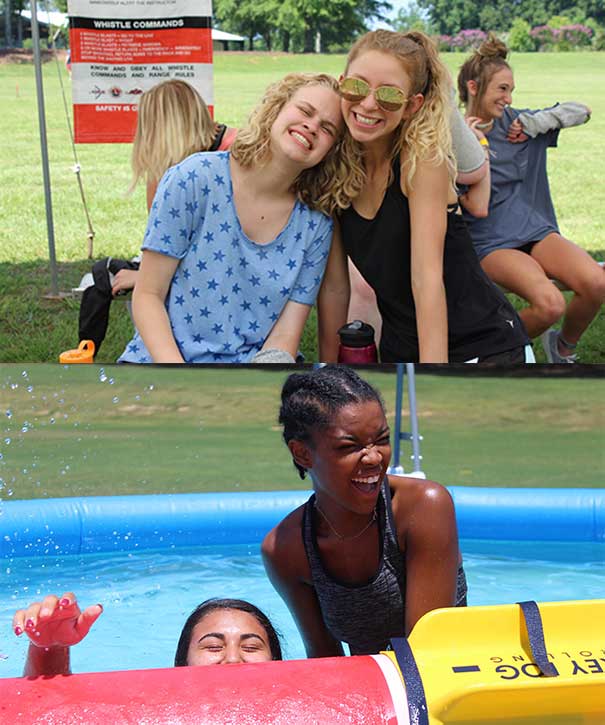 The Campers!
At Camp Southern Ground you get the chance to work with the most amazing kids. We're an inclusive camp, so we strive to have the most diverse population of campers. We serve campers of veterans, low income areas, and kids with special needs.
The Team!
The second you walk onto camp, you are part of our Camp Family. We hire the most fun, hard-working, and positive staff and every summer our entire staff becomes one big family. There's something magical that happens when you are around good people serving the same mission.
The Fun!
Camp is an environment unlike any other! You will be climbing a giant ropes course, shooting archery, painting beautiful canvases, throwing pizzas, mountain biking, jamming out in our Space Crab Tree house, Zip-lining through our canopy, and much more all summer long!
Leadership Training!
Camp Southern Ground is a place where we develop leaders. We work with our staff to help them achieve their personal and summer goals. All staff will get daily check-ins, weekly feedback, and 2 evaluations during the summer. Our goal is to help you become your best self. We start our training with an amazing 10 day staff training and continue your development through summer.
The Other Benefits!
All of our positions are paid, full-time, seasonal positions. While camp is in session, all of your board, lodging, and food are provided. Staff will have access to a variety of pro-deals.
Frequently Asked Questions
Do you accept volunteers?
Due to the diverse group of campers we serve, we only allow paid qualified staff to work with our summer campers.
How much time do I get off?
Staff get about one hour off each day and 1 day off a week.
What is the electronics policy at camp?
Staff will have limited access to phones or other electronics during camp. Most positions will not be allowed to have phones except during their off time.
Do I get to meet Zac Brown?
Zac is head of our board of directors and an extremely involved and important part of camp. He will not be at camp for daily operations and he is not a focus for us while at camp. While we love Zac, we want to ensure 100% of our focus is on the kids the entire summer.
What should I expect around COVID protocols?
We will discuss the potential COVID policies during your application process.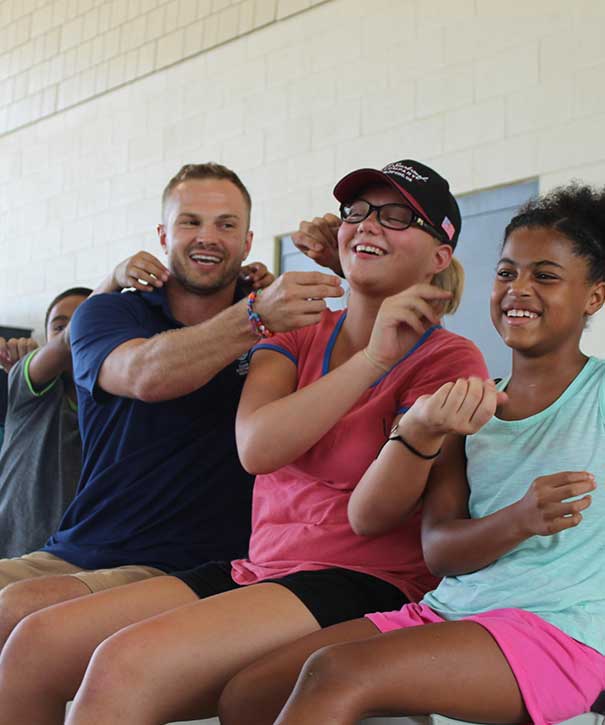 We know that you probably have other questions and we want to answer them for you! We know your child is the most important thing in your life and we want to earn your trust long before camp starts. So give us a call or send us your email! Tell us about your future camper and how we can help provide an amazing summer experience.
Front Office
Camp Southern Ground
100 Southern Ground Parkway
Fayetteville, GA 30215
(678) 561-9600