"Game changing. Intense but worth every minute. You will struggle, but after shift happens you will learn how to struggle well. You have to invest in yourself for 90 days, but it's an investment that will pay dividends for life. Do the work!"
-Warrior PATHH Participant
"I found myself again, and got my life back."
-Warrior PATHH Participant
"The best decision I have ever made to change my life for the better."
-Warrior PATHH Participant
"An amazing group of humans who truly understand what it meant to be in the darkness of life and have an amazing ability to guide you to finding your own way out."
-Warrior PATHH Participant
"Without Warrior PATHH, I don't know that I would have made it long enough to have a future."
-Warrior PATHH Participant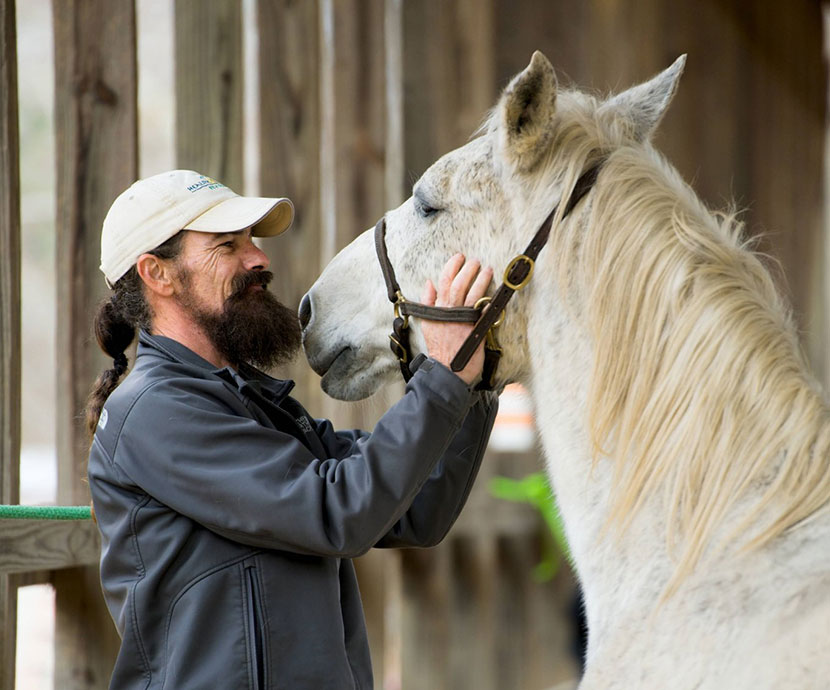 What is Warrior Pathh?
Warrior PATHH is the first training program to enable our nation's combat veterans and first responders to transform deep struggle into profound strength and lifelong Posttraumatic Growth (PTG). Warrior PATHH is a 90-day, non-pharmacological, peer-delivered training program that begins with a 7-day intensive and immersive initiation. This is followed by 3 months of dedicated support, training, accountability, and connection from a team of trained combat veterans and first responders.
Warrior PATHH was developed by the Boulder Crest Foundation, a national nonprofit organization working to ensure that service members, veterans, first responders, and their families can live great lives in the aftermath of stress, struggle, and trauma. Warrior PATHH was developed in collaboration with Dr. Richard Tedeschi, the founder of Posttraumatic Growth (PTG), and Dr. Bret Moore, a twice-deployed Army psychologist.
Warrior PATHH is a transformative, lifelong, Posttraumatic Growth-based training program that commences with an intensive, in-residence 7-day initiation, which is followed by three months of dedicated support, training, accountability, and connection from a team of trained combat veterans and first responders. Warrior PATHH allows participants who are struggling with combat stress to transform times of deep struggle into profound strength and lifelong growth.
All Warrior PATHH instructors have walked the road from struggle to strength, and the blended team of trained combat veterans and civilian coaches leverages their own experiences to guide strudents. Warrior PATHH is military style training that harnesses the students strengths, skills, and abilities to engage their minds, bodies, hearts, and spirits, and reconnects them to a new tribe of fellow Warriors.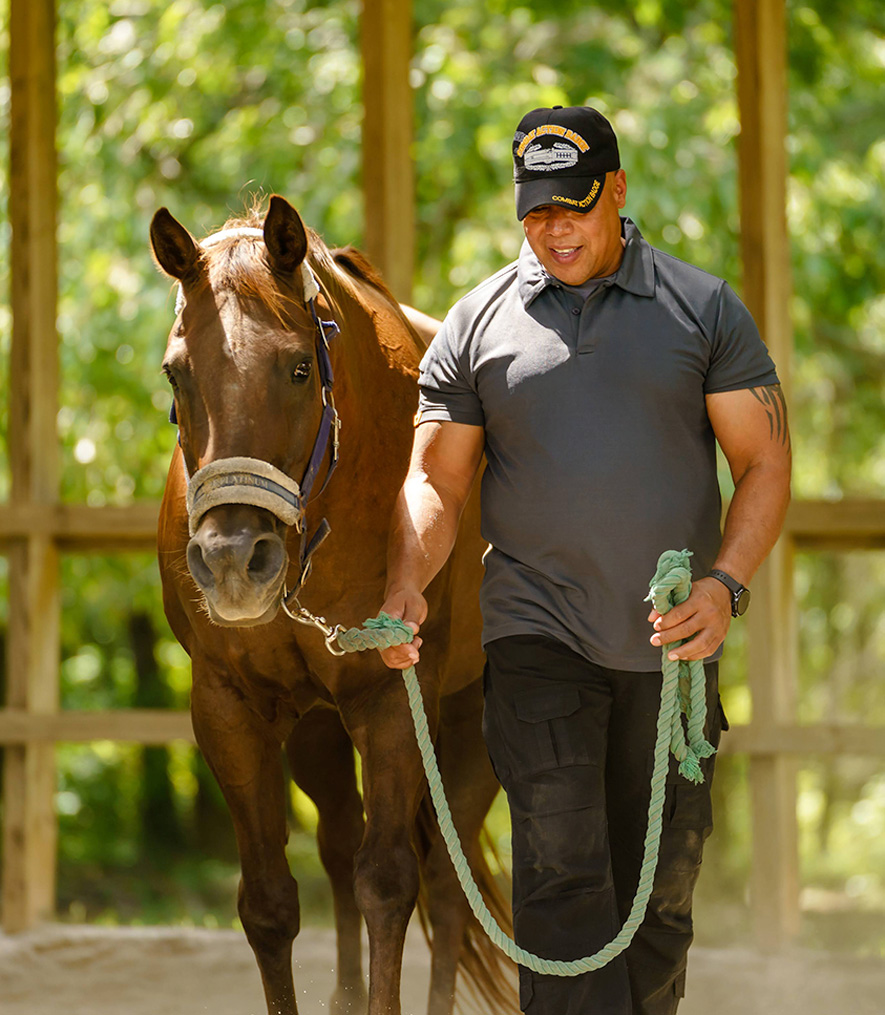 What is Posttraumatic Growth?
We are proud to partner with Boulder Crest Foundation to help ensure Warriors can make peace with their past, live in the present, and plan for a great future.
Posttraumatic Growth is the basis of Warrior PATHH and reflects thousands of years of understanding, decades of research, and years of application and operationalization at Boulder Crest. The science of PTG suggests that it is during times of deep struggle that people are likely to engage in reflection and introspection, and carefully consider what is truly valuable and significant in their lives.
As a result, growth is often witnessed in some or all of five areas:
New Possibilities: The sense that new opportunities have emerged from the struggle, opening up possibilities that were not present before.
Deeper Relationships: Experiencing closer relationships with specific people, and an increased sense of connection with others who suffer.
Personal Strength: An increased sense of one's own strength — "If I lived through that, I can face anything." Appreciation for Life: A sense of gratitude for the small and large things in life.
Spiritual and Existential Change: A deepening of their spiritual lives; and an exploration of beliefs and notions previously unconsidered. 
"You have to know that Posttraumatic Growth exists in order for it to happen. You have to know it's okay for good things to happen after really bad things." — Mandy Pifer, whose fiancé was killed in a 2015 ISIS-related shooting
Warrior PATHH is based on the proven framework of PTG, and trains students in the five elements, built on an environment of trust and connection:
Education: Identify the impacts of stress and trauma; examine how struggle can lead to opportunities for growth and transformation.
Regulation: Develop mind, body, financial, and spiritual wellness practices to regulate thoughts, feelings, and actions.
Disclosure: Devise ways to self-disclose personal experiences with struggle that are effective in strengthening interpersonal relationships.
Story: Create a positive, forward-looking personal story that integrates past, present, and future.
Service: Develop a plan for a new mission of service to themselves, their family, work, community, and country.
"In just two days, PATHH makes breakthroughs that would take the average medical model 12-14 months."
— Dr. Bret Moore, Twice Deployed Former Army Psychologist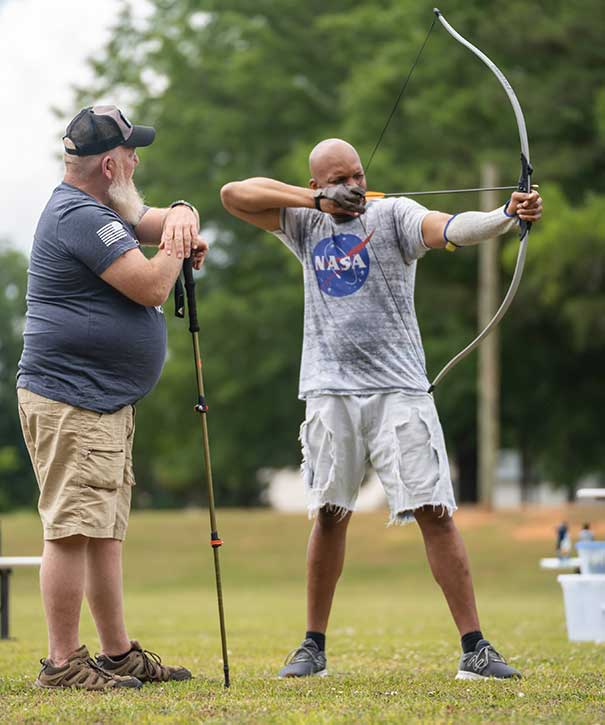 Warrior PATHH is not…
A 1-week program to help you feel temporarily better only to return to unhealthy habits and toxic relationships.
Learning how to exist as a diminished version of yourself.
Therapy or coddling.
A faith-based or religious program.
Sitting around the fire, singing kumbaya, and telling war stories.
Warrior PATHH is…
A lifelong journey of growth and transformation that begins with 90 days of intensive training.
Learning to thrive because of your Warrior training and experiences (PTG).
Intensive training designed by Warriors for Warriors.
Focused on providing you with direction and the opportunity to live a great life.
Who is eligible for Warrior PATHH?
Warrior PATHH program is provided at no charge for male and female (programs run separately) combat veterans (active, Reserve, and Guard and veterans) and first responders who are struggling with the impacts of traumatic stress (no clinical diagnosis is required). The only mandatory commitment is a willingness to do the hard work of transforming struggle into strength and growth. Warrior PATHH is not for those struggling with active addictions nor those seeking a vacation or retreat. It also requires you to have stable housing.
MUST be an active, retired, or separated combat veteran; or an active, retired, or separated certified first responder who has been involved in a critical incident.
We define a "combat veteran" as anyone who has served in any of the five major branches of service and was deployed in a combat zone. Being a recipient of a Combat Action Ribbon, or Combat Infantry/Combat Action Badge is not required; however, as an applicant for the Warrior PATHH you must be able to provide documentation of service and/or support that denotes your areas of service in a combat zone.
We define a certified first responder as anyone who has received certification to serve their community as a Police Officer, Sheriff's Deputy, Corrections Officer, FBI, CIA, U.S. Air Marshal, Foreign Service, Marshal Service, EMS/EMT, para-rescue, or firefighter who has been involved in a critical incident, or a frontline healthcare worker.
What is your gender inclusion policy?
Camp Southern Ground was founded on the value of inclusion. Warrior PATHH programs are separated by gender, male or female. Warriors choose the program to participate in based on their gender identification, regardless of the sex they were assigned at birth. Every warrior will always be treated with dignity and respect. 
2023 SCHEDULE DATES
January 12-18
February 2-8 (Women)
March 2-8
March 23-29
April 13-19
May 4-10 (Women)
August 17-23
September 7-13
October 5-11 (Women)
November 2-8
December 7-13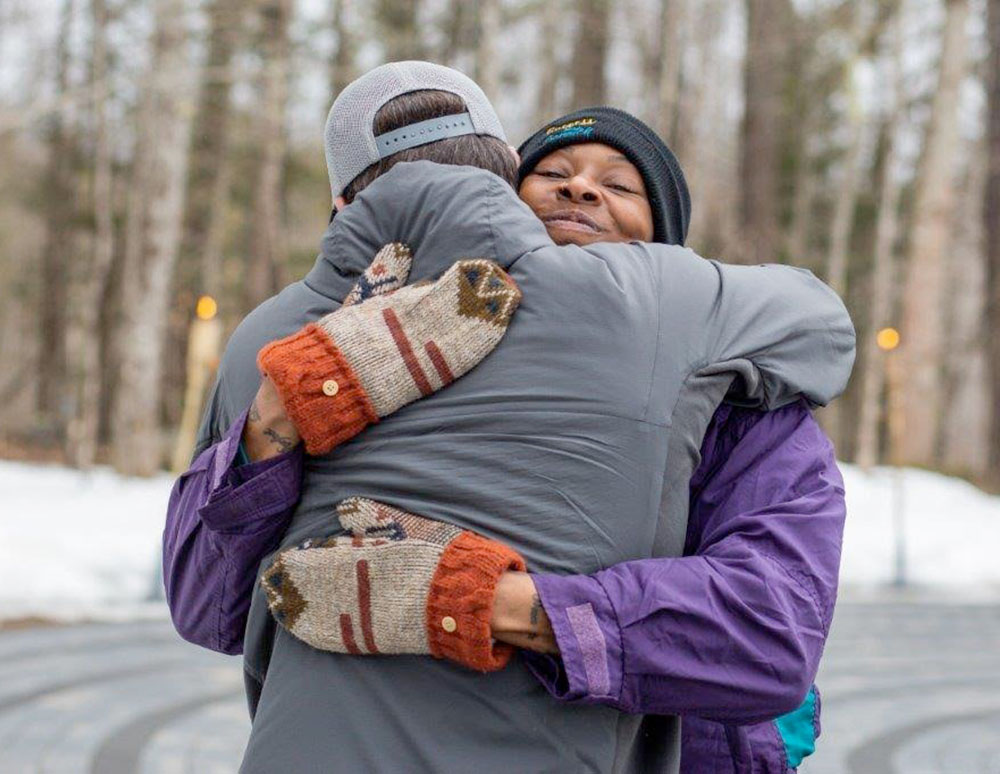 We know that you probably have other questions and we want to answer them for you! So give us a call or send us your email!
Front Office
Camp Southern Ground
100 Southern Ground Parkway
Fayetteville, GA 30215
(678) 561-9600