Conservation and
Sustainability Efforts
Camp Southern Ground is an intentionally designed facility that utilizes form and function to mesh state of the art technology, award winning architecture, and sustainability to create the LEED certified buildings that encompass our campus. The use of products like zinc siding, considered one of the most popular "green" building products because of its 100% recyclability and many unique qualities, helps ensure our buildings will last an average of 80 – 100 years.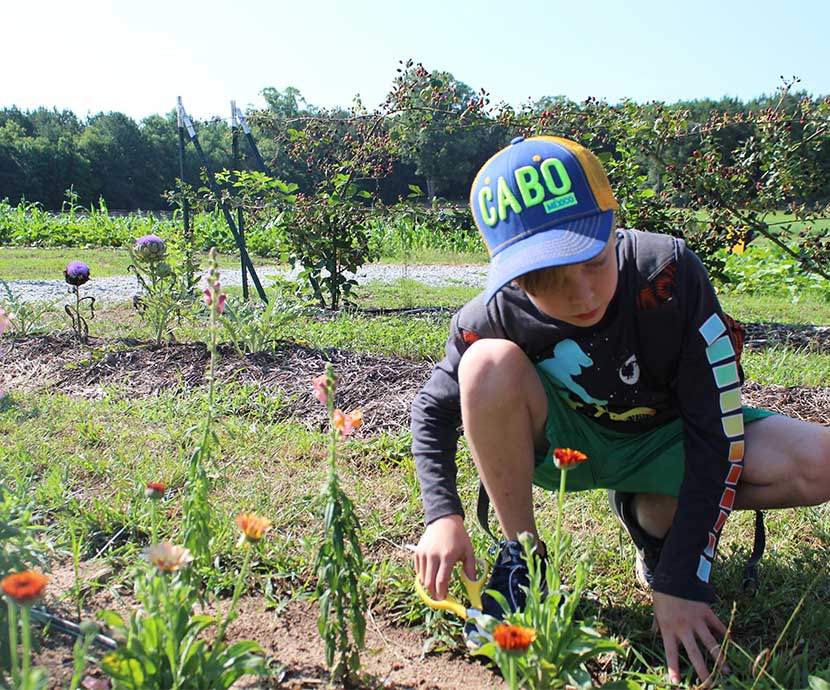 Taking sustainability beyond efficient building construction, Camp Southern Ground also utilizes state of the art Dedicated Outdoor Air Systems, currently the most sustainable and environmentally friendly ways to condition air in large buildings. These systems work in tandem with a geothermal ground loop system that uses ground water from strategically placed wells to help condition the air before it enters the building.
Camp Southern Ground is also home to a 5-acre solar field which will allow us to come off of the power grid during the day and possibly overnight. Camp minimizes power consumption through the use of LED and low voltage lighting, computer management systems that tune lighting according to need, and a series of occupancy and vacancy sensors that ensure power is not wasted in vacant areas.
Beyond construction materials and design, we strive to use hypoallergenic green seal cleaning and environmental choice recyclable products to keep a healthy and safe environment for our guests while serving as a steward to our environment.
Camp Southern Ground is proud to have a 11.5-acre USDA Certified Organic farm that helps supply three meals a day for our veterans and campers. Each chef-prepared meal follows a gluten-free, allergen-free, anti-inflammatory diet.
A one-acre demonstration garden allows our campers spend time in the garden and preparing a dish with their own hands, helping them see where their meals come from, try new foods and connect with the food they put in their bodies.
Did you know that 71% of our campers tried a new food last year? We love having a farm onsite so our campers can see exactly where their meals come from – it is fun, nutritious, and educational!
We believe that what goes into the body is important. That's why we have our own organic farm and amazing programs that let the kids connect with the food they eat and where it comes from.
Reconnecting to where food comes from builds an understanding of food sources, while also providing an opportunity to form healthy eating habits and learn about the environmental implications of growing organically or transporting food long distances.
We know that you probably have other questions and we want to answer them for you! We know your child is the most important thing in your life and we want to earn your trust long before camp starts. So give us a call or send us your email! Tell us about your future camper and how we can help provide an amazing summer experience.
Mail To Office
Camp Southern Ground
100 Southern Ground Parkway
Fayetteville, GA 30215