Summer Jobs
Application Process
1. Complete your application, including submitting a resume during the application
2. You will be asked to complete a one-way video interview
3. Qualified candidates will be scheduled for an in person or online interview with the camp director or program director
4. References will be contacted
5. Jobs will be offered to the best of the best!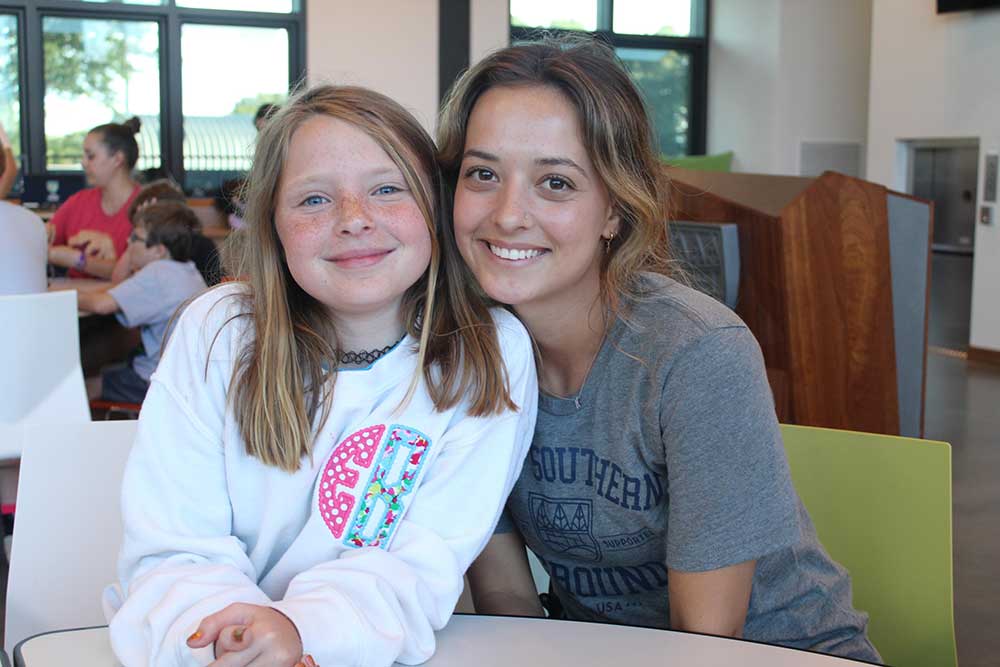 Cabin Counselor
Cabin Counselors at Camp Southern Ground are the Magic-Makers, the leaders and teachers who bring the culture of unlimited possibility to life every day at Camp! Cabin Counselors help campers of all abilities, ages 7-17, connect to the joy of making friends, growing their personal gifts, and building a strong community of kindness within the cabin they lead. Enthusiasm, patience, and a strong sense of playfulness are key strengths for all Cabin Counselors. Experience is a plus, but a strong desire to learn and grow as a person is a must.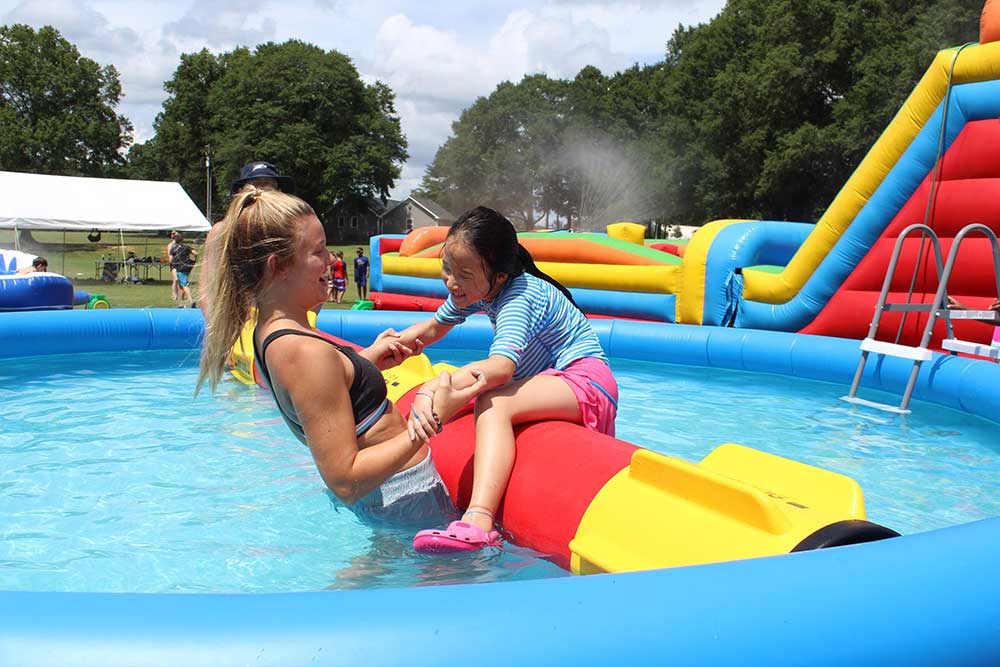 Program Counselor
As a Program Counselor at Camp Southern Ground, you will play a crucial role in creating a safe and memorable camp experience for children of all abilities. You will spend your nights and downtime in cabins, serving as a second level of support to counselors, and during the day, you will lead and facilitate activities in one of our designated program areas, such as Archery, Biking, Lifeguards, Arts and Crafts, or Music. This position offers a unique opportunity to inspire and mentor campers while gaining valuable experience in outdoor education and recreational programming.
Inclusion and Accommodations Counselor
Inclusion and Accommodations Counselors (IAC) work closely with our Inclusion and Admissions Manager to help all campers find success and personal growth at Camp Southern Ground. IACs develop and implement appropriate behavioral management strategies, accommodations, and interventions in order to create the most inclusive environment possible. Each IAC will provide guidance and support to their fellow camp staff as it relates to working with our neurodiverse population. IACs will also blend into the daily cabin life and offer support to Cabin Counselors in creating and maintaining a culture of friendship, curiosity, and mutual support. IACs must be working towards, or currently possess, a college degree focused on either Special Education or a related field. Applicants must have significant experience working with children, both typically developing and neurodiverse.
Media Counselor
At Camp Southern Ground the Media Counselor captures and helps transmit the Magic of Camp! Experience in photo and video capture and editing is a must for this position, as well as an ability to follow a shot-list and take direction and feedback. As the Media Counselor you will capture photos and video of Camp every day, create and share slideshows, post photos for camper parents to enjoy, and help create content for our CSG website and social channels. Your work will offer a window into the CSG experience that will help parents feel safer knowing that their child is having the time of their life, and you will also bring the spirit of CSG to the world beyond our gates by capturing Magic Moments that will inspire others to support our cause. Come build your professional portfolio capturing photos and videos of the "Happiest Place on Earth!"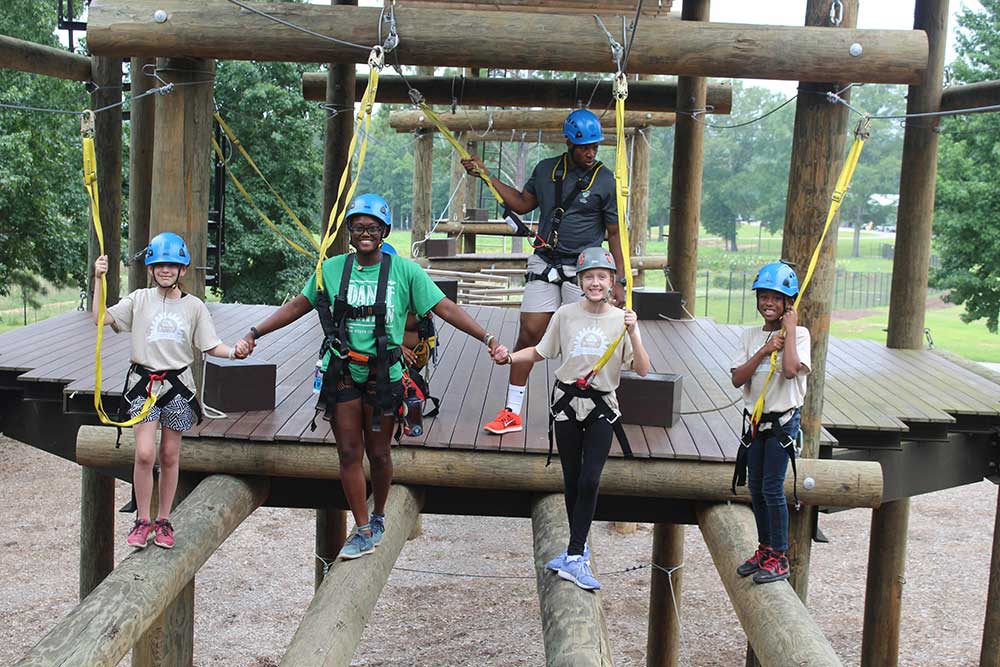 Challenge Course Staff
Challenge Course staff are responsible for facilitating our Challenge Course, which includes high and low ropes, a zipline, and team-building initiatives. Prior challenge course experience is preferred.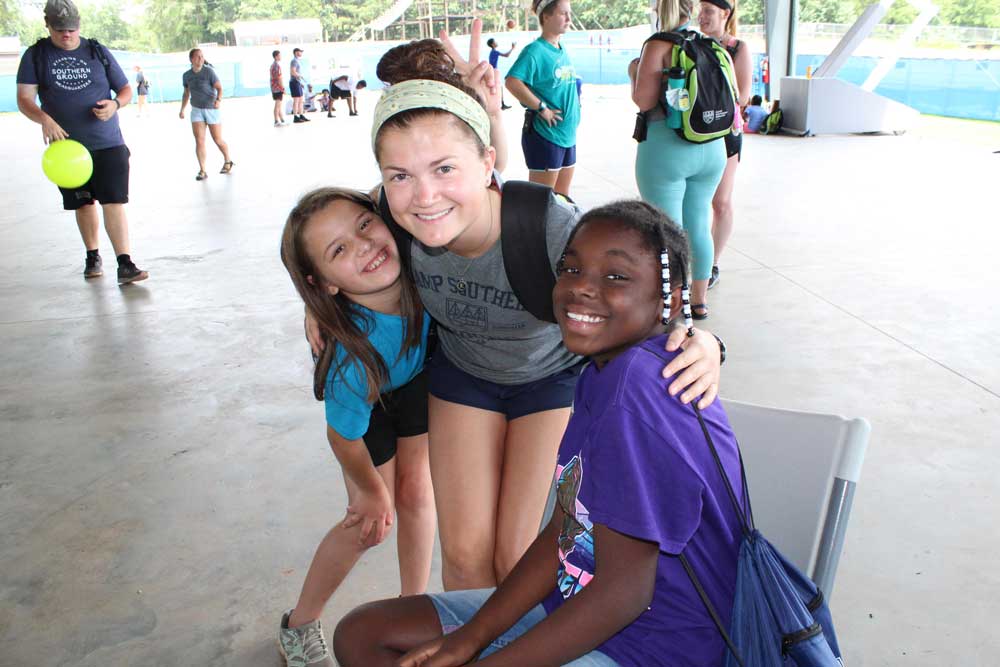 Nurse and Nurse Assistant
Our Camp Nurse oversees the health and wellness of everyone at Camp, helping both campers and staff take care of themselves all summer. You will be responsible for giving out medications and tending to daily medical needs. Must be a registered nurse (RN) and be able to work the entire summer. The Nurse assistant helps the Camp Nurse and should be a current nursing student or have a different type of nursing license (LPN or other).
We know that you probably have other questions and we want to answer them for you! We know your child is the most important thing in your life and we want to earn your trust long before camp starts. So give us a call or send us your email! Tell us about your future camper and how we can help provide an amazing summer experience.
Front Office
Camp Southern Ground
100 Southern Ground Parkway
Fayetteville, GA 30215
(678) 561-9600