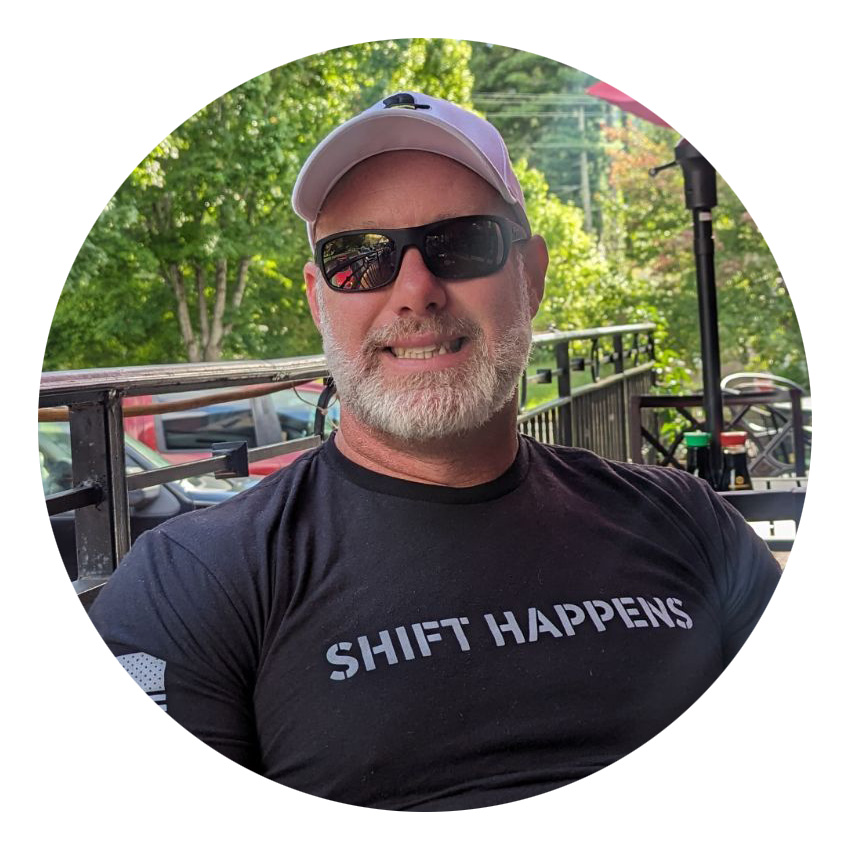 Warriors of Camp Southern Ground
Jason LeMay
Jason is an U.S. Navy veteran and Warrior Week alum. This is his story.
I am from Black Mountain, North Carolina. I joined the Navy at 30 years old in 2010 and served just shy of 10 years. I was a Deep-Sea Diving Medical Technician (DMT); there are only about 300 of us in the military. It was cool; I have two jumps from 29,999 feet above sea level. Before that, I was an undersigned seaman on an aircraft carrier where I worked in the sail loft sewing. It was fun considering the alternative was cleaning and painting the ship.
Today I'm thriving in my community as a football coach at the same highschool I attended. Learning and understanding my Clifton Strengths has not only helped me understand myself, [it has also helped me guide] the young men I coach to be good men and good members of their community. Warrior Week is amazing opportunity for us to understand more about ourselves and be around other veterans that are also going through similar struggles. A quote that resonated with me while I there was "It's ok to fail." Failure allows us to evaluate ourselves and adjust. I was not making those adjustments before Warrior Week nearly as well as I am now.
WILL YOU HELP US MAKE A DIFFERENCE?
Please consider donating to help more Warriors. Your support today will help us continue to provide the life-changing programs that the improve mental health and wellbeing of veterans and prove critical to their long term success in life.