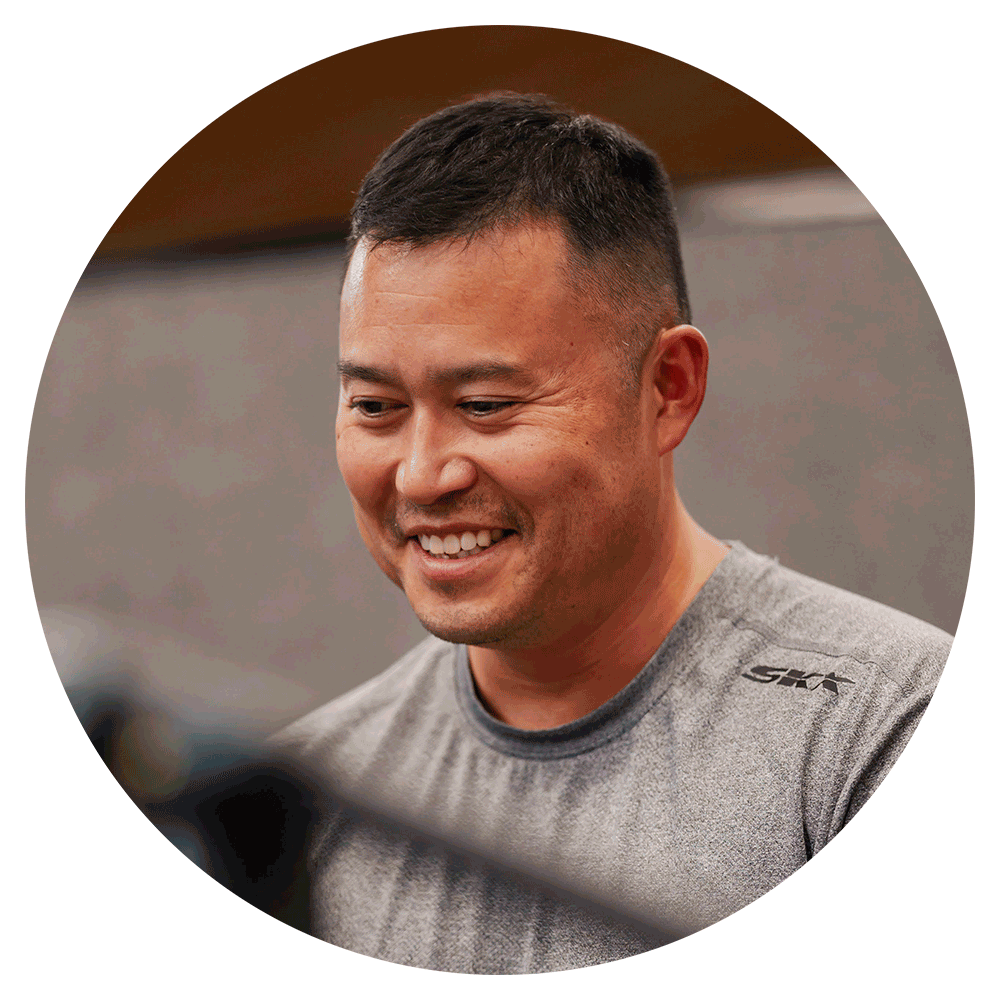 Warriors of Camp Southern Ground
PHILIP LUU
Philip grew up in Fort Worth, Texas and joined the U.S. Army at 17. He is a Warrior Week and Warrior PATHH alum. This is his story.
I am working on 24+ years of service. I am ready to retire and now it's looking like Summer 2025. The transition, to be frank, has been really tough and the military can create unknowns that make future planning hard for everyone. That said, I'm still grateful for having the chance to continue serving, even though I'm a bit older, fatter, tired, and ready to hang up my uniform.
Learning about my Clifton strengths and blind spots was massively helpful in figuring out what to lean on, what to improve upon, and what to be careful about when approaching life, work, family, and friends.
I use the wellness practices I learned at PATHH on a daily (multiple times a day) basis. These practices – 4-7-8 breathing, meditation, gratefulness, disclosing my story – keep me focused on moving forward in life instead of getting stuck in the quagmire of negativity, self-doubt, regret, and anger.
It is truly humbling to see how much support our fellow Americans have for veterans. I want everyone to know that the support truly is appreciated, and the positive effects become exponential when the support is channeled through effective, competent, disciplined organizations like as Camp Southern Ground and Boulder Crest Foundation.
WILL YOU HELP US MAKE A DIFFERENCE?
Please consider donating to help more Warriors. Your support today will help us continue to provide the life-changing programs that the improve mental health and wellbeing of veterans and prove critical to their long term success in life.