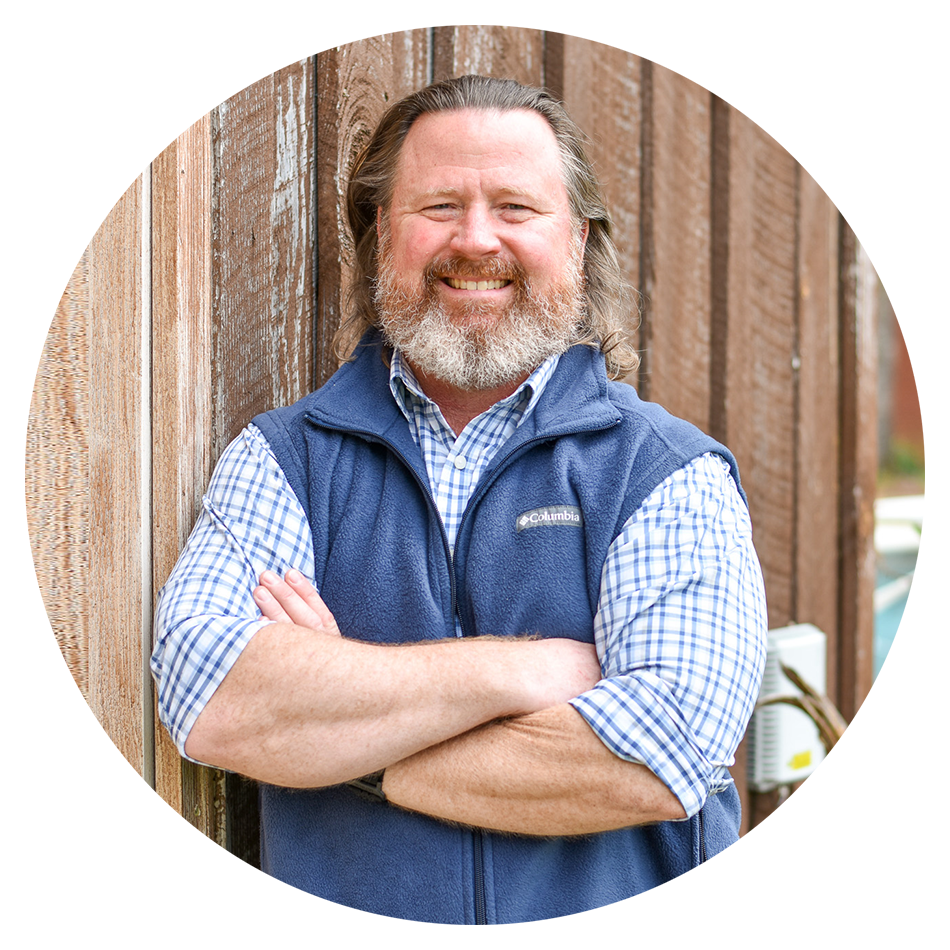 Warriors of Camp Southern Ground
ROB WEAVER
Rob is a Warrior Week alum. He grew up in Georgia and joined the U.S. Navy at 17. This is his story.
"If you're going through hell, keep going." – Winston Churchill
I served for 29 years and 6 months. An interesting fact is that I served with my sister on the USS Dwight D. Eisenhower (CVN 69) in 1995. We were the first brother-sister in U.S. Navy history to serve on a combatant ship.
Transition from service to society was the most difficult thing I've faced in my life. Growing up, I was the oldest of five. My father was incarcerated when I was six, so I grew up a lot sooner than a 6-year-old should be expected to. As the victim of multiple sexual abuse encounters, raised by a single mom, and no other viable options after high school, it seemed my only choice was to enlist. I share that story because it was the catalyst of my struggle once I transitioned from service.
I had six jobs in my first 12 months after leaving the Navy. Jobs that involved my hobbies, jobs that made lots of money, and jobs that allowed me to serve others, and yet none of them made me feel as if I was fulfilling a "purpose." I continuously left jobs because I was afraid of the future in those positions, and worried because of lack of structure. I did not know who I was or what I could offer a society I'd never been a part of.
I attended Warrior Week in August of 2022, and it was truly a life changer. I identified my strengths and learned how to focus on those strengths to promote myself in life. It also gave me the courage to seek opportunities that I once believed unattainable. The biggest reward of Warrior Week was that I finally felt that I knew what my purpose was.
I obtained my real estate license after Warrior Week and, while I was successful, it failed to "fill my cup." When I was given the opportunity to come back to Camp Southern Ground as the Intake Manager for the Warrior Week program, it was a DREAM JOB!
Ultimately, what worked for me was learning to stand where I was in life, and realize that the next action, or lack thereof, would determine the success of my journey.
WILL YOU HELP US MAKE A DIFFERENCE?
Please consider donating to help more Warriors. Your support today will help us continue to provide the life-changing programs that the improve mental health and wellbeing of veterans and prove critical to their long term success in life.